ORANGE, Calif.—A couple has established a $53-million endowment for Providence St. Joseph Hospital in Orange, the second-largest gift in the history of the hospital's system, officials said on May 3.
One of the donors, who wish to remain anonymous, was stricken with an "unusual illness" that baffled physicians, said Amy Daugherty, the chief philanthropy officer for the hospital.
The donor ended up in intensive care in 2016 and fell into a coma, Daugherty said.
Dr. Peter Smethurst and "his ICU team never gave up, never gave up providing hope during a very scary time," Daugherty said.
"And for this couple, in particular, they didn't realize how difficult this journey would be," Daugherty said.
But eventually the donor was nursed back to health, she said.
"They were extremely grateful and considered making a transformational gift to the hospital for several years, and the reason they chose now to make the gift is they realized how difficult it has been to be a frontline caregiver in this environment," Daugherty said of the COVID-19 pandemic.
"Even though they want to remain anonymous they want the caregivers to know how much they mean to our community and they believe in St. Joseph's Hospital so much they were willing to make the largest gift for our hospital and the second  largest gift ever in the history of our system," she said.
The strategy involved with the gift was "genius" because it created an endowment that will "keep on giving forever," Daugherty said.
The hospital's caregivers were "hit hard" by the pandemic, which especially weighed on the nurses and doctors and other caregivers because family members of critically ill patients could not visit in person, so the healthcare workers got more involved in comforting those under their care, Daugherty said.
The substantial gift will allow the hospital to upgrade all of its technology and services to state of the art and help with creation of a new wing that can easily be switched over to an ICU in case of another extraordinary event such as the pandemic, Daugherty said.
"We hope that this investment in the future of St. Joseph Hospital will be a significant source of inspiration and pride and reinforces the value of our community sees in the lifesaving care provided at our hospital each and every day," said Jeremy Zoch, the hospital's CEO.
Phil Barker, the system's regional executive director of estate and gift planning, said "The donors' purpose in making this transformational gift is to express their gratitude and to provide the resources to ensure the community will continue to receive the highest levels of health care at St. Joseph Hospital far into the future."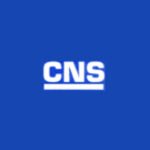 Follow